TOURS & ACTIVITIES
Go to......
---
Experience the Flinders Ranges & Outback all under one roof...this is an experience that should not be missed.

Take a Tour through the giant jaws of Max ...the pre-historic Ripper Lizard and find out how the Flinders Ranges & Outback evolved.  Follow the journeys of our early Explorers, one of whom was looking for the inland sea.

Find out what this land means to its original owners, experience the hardships of our early settlers and then be introduced to the people who live there today.  Go underground at Roxby Downs, or drive a huge dump truck around the Leigh Creek Coal Fields......this is just a sample of what you will experience in this multi Tourism Award winning Outback "Tunnel of Time".

 
                                                 Have not a lot of time....well we can give you a PASS OUT to come back free of charge. 


DISCOUNT OFFER -  Book online and save!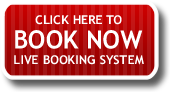 Back to top
---
Flinders Ranges Outback Gulf Loop - 6hrs
Private Charters
This really is the ultimate personalised experience, as an existing route can be modified or you can select a destination of your choice.  




The regular Ranges Outback Gulf Loop Suggestion:

For an additional fee this exclusive tour will depart Port Augusta at 7.30am for a 30 minute drive to Quorn.  
Travel through Thompson Gap, the original stock and trade exit from the Flinders Ranges to the markets in Port Augusta.  
Experience the Heysen Trail and Depot Creek on "Wilkatana Station", a working Outback sheep station.  Then its onto the woolshed across red sandy tracks and the top of Spencer Gulf via the original stock route to Port Augusta.


                         Min 2 persons 
Cost:              $250pp duration 6hrs. Great Value and should not be missed.
Bookings:      Phone (08) 86 419193 to make a booking (essential) or email info@wadlata.com.au
Back to top
---
Departs Port Augusta on demand with a minimum of 2 passengers.
The Full day 4 WD tour of the Flinders Ranges is a specialty provided by local tour operator, Paul Keen or one of his local guides who will take care of the driving while you sit back and listen to their commentary and view the abundant native wildlife and landscapes that make up the beautiful Flinders Ranges.
One Day Tour
Wilpena Big Day Out
(WT01BDO)
$300.00 ex Port Augusta
Departs on demand with a minimum of 2 passengers.
7.30am departure from your Port Augusta accommodation.
Visit Warren Gorge and learn about the early history of Quorn & Hawker. Explore the magnificent Ikara - Flinders Ranges National Park incl. easy walk into Wilpena Pound. Visit Bunyeroo and Brachina Gorges.
Picnic lunch and morning tea included.
You may be lucky enough to see the endangered Yellow Footed Rock Wallaby and the Razorback Lookout with views only an eagle could imagine.
Although based in Quorn, your guide will pick up from your accommodation in Port Augusta and return you at the end of your tour.
Bookings:  Phone (08) 86 419193 to make a booking (essential) or email info@wadlata.com.au

Back to top
---
TICKLE BELLY HILL  Ideal for large group bookings or on available on demand.
Designed to resemble an Outback woolshed, Tickle Belly Hill captures the true spirit of Outback Australia. Tickle Belly Hill is available as a function venue and is also the location for one of many exciting tours.
---
Enjoy an evening and discover a land created before time and a culture as ancient as the land itself.  Journey into dreamtime legend and discover the Adnyamathanha peoples of the Flinders Ranges through their storytelling, song and dance.  Includes a three course gourmet bush food style meal.  Bookings are essential.  Transport provided by Gulf Getaways and is included in the cost. 
Large group bookings available by request.

Bookings:     Phone 0459386284 to make a booking (essential) 
  
---
Tickle Belly Taster

A grand entrance to the Flinders Ranges, Pichi Richi Pass holds many secrets and has many stories to tell.  Spend a leisurely couple of hours and relax over lunch and enjoy listening to the fascinating tales based around a theme of your choice, such as geography, early explorer history and ships of the desert.  Gulf Getaways will transport you to this beautiful location.


Saltia Shindig
The popular Saltia Shindig is a unique way to experience this part of the Flinders Ranges, featuring local entertainment and a bush BBQ. Enjoy a local wine or a South Aussie beer while appreciating the magnificent views from Tickle Belly Hill.  Transport provided by Gulf Getaways.
Banquet in the Bush
Immerse yourself in nature at Tickle Belly Hill. Explore the area, walk the path of the historic railway line, photograph Devils Peak and Mount Brown before dining on a superb three course meal inspired by Chef Andrew Fielke. Transport provided by Gulf Getaways.
Contact:        0459 386 284
Location:       Pichi Richi Pass, Flinders Ranges
When:            On demand
Email:            info@ticklebelly.com.au
Web:               www.ticklebelly.com.au


Prices and conditions apply and are subject to change - the above information has been supplied by Ticklebelly Events


Back to top
---
A full day adventure into the Flinders Ranges starts here at Port Augusta.  Travel in heritage carriges along the Afghan Express rail journey from the Port Augusta Railway Station at about 10.30am and travel  to Quorn and return about at about 4.15pm.   It is such a beautiful journey. You will have a two hour break for lunch at Quorn.

Powered either by steam or historic diesel engines, depending on the season, the carriages showcase immaculately restored timber-body carriages that are up to 115 years old.  

Services from April through to October.

In addition, the Pichi Richi Explorer runs out of Quorn for half-day tours each weekend with additional services for school holidays. 

For Departure Dates and times pick up a copy of the current timetable at Wadlata or visit www.pichirichi.com.au.

 
The Pichi Richi Explorer, a 2 ½ hour journey departs Quorn to Woolshed Flat and return.
A must for train enthusiasts and everyone else. 
 
Regular trains operate from March to October, with limited diesel departures in November and December, due to the hot weather.
Bookings are essential - Book on line by activating the "Book Now" button or phone 1800 633 060 or the Port Augusta Visitor Information
Bookings:    Phone 1800 633 060
Email:            info@wadlata.com.au or activate the BOOK NOW button.
Office:           Wadlata at 41 Flinders Tce
                        Port Augusta for your personal service.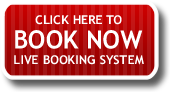 Back to top
---
Jervios Street - Gateway Shopping Centre
At 9am on the 3rd Sunday of each month, the Coles undercover car park comes to life with bargins everywhere.
You can even have breakfast at the sausage sizzle.
The flea market always has an excellent range of local and regional stall holders with cake stalls, food and fresh produce, hand made furniture, jewellery, new and used clothing, odds and sods. There are many new, old and used  bargins to be purchased. 
Contact:       (08) 86 42 3459 or phone Wadlata (08) 8641 9193.
 
Back to top
---

This is a great experience. Our fresh produce market provides home-grown, fresh fruit and vegi, home-made cakes, pies, pasties, chutneys, jams....just about everything you could think of. The markets are just developing but are growing fast. They are on the 3rd Sunday of every month at the Barracks 6 Beauchamp Lane.
Contact:        PA Charities (08) 8642 2787
 
Back to top
---
With the beautiful Flinders Ranges making a spectacular backdrop for Port Augusta's Golf Course, 18 fully grassed greens and fairways and a licensed Club, the course is considered one of the best country courses in northern South Australia.
Click on the image below

to view all the "Greens".    You will be so surprised!!
The club hosts the Port Augusta Golf Classic in the first week of August, attracting 300 players for 7 days of competition. 
Visitors with an AGU official handicap are welcome to join in the competions, if not, pay your fees at any other time and play by yourself or check at the club house for a partner.
The Club is staffed by volunteers and is open every day from 8am to 4pm.
The Bar is open Tuesday and Thursday from 3pm until approximately 6pm and Friday's from 5.30pm and all day Saturday.
Golf club hire and buggies are available from the club house.
You can also hire the equipment from the Standpipe Gulf Motor Inn on (08) 8642 4033.

Visitors are welcomed at any time.
Phone:        The Club on (08)  8642 2930 
Location:    Hamilton Road
Web:            www.pagc.org.au
                  
 
Back to top

---
Back to top
---
A band new Heritage Walk is now featured in the Port Augusta Visitor Guide which can be posted to you or pick up a copy at the Wadlata Outback Centre and find the secrets of our heritage. 

The Heritage Walk will guide you to some of the best historical buildings around the City Centre so you can get a feel and an understanding of the benefits of Port Augusta's geographical location. You will be able to image and see from some of the historial interpretive panels how we evolved into a bustling tourism City of today.  This Walk takes you back into yesteryear. 

Allow at least two hours to complete.    Dont forget a hat and sunscreen.
 
Back to top
---
A ride on the model trains is just not for the kids. The adults are just as thrilled, if not more, with the experience.
Experience a ride on a miniature train carriage drawn by a diesel or steam model engine, along a five-inch gauge model railway system.  Model train rides are held on the first and thrid Sunday of each month between 1pm and 4.30pm, weather permitting.  Closed in shoes must be worn.  No thongs or sandals.
Closed in shoes MUST be worn, no thongs or sandals.

Cost:       $3pp
Phone:    Mr Riding on (08) 8642 3858
Where:   Adjacent the Keith Jones Memorial Park
 
Back to top
---
Port Augusta now has a world class skate & BMX park built by Convic Skateparks, one of the worlds leading skate park builders.

Entry from El Alamein Road near the boat ramp at the western end of BigW.

The WAVE has a really unusual design not often seen in traditional skateparks and is suitable for all levels of experience.

This kids say it is awesome....wickered!!!