ATTRACTIONS & INSPECTIONS - Things to Do!!
Things to Do
---
A visit to Wadlata's "Tunnel of Time" is a must do when visiting Port Augusta and the Region.

Book online to receive a discounted entry fee.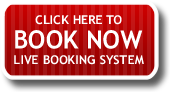 Visitors to the multi award winning attraction have written in the Visitors Book that Wadlata is the best attraction and Visitor Centre they have experienced in Australia.
For more information Refer to "About Wadlata".
You could walk through in 10 minutes or take 3 hours - but do not worry if you do not have time or want to see something else in the City - just ask for a  PASS OUT  to return when you can.
Location:             41 Flinders Terrace
Phone:                (08) 8641 9193 
Fax:                      (08) 8642 4288
Email:                  wadlata@portaugusta.sa.gov.au
 
Back to top

---
The Garden
The garden occupies an area of more than 250 hectares. About 12 km of walking tracks have been established to allow you to view the existing and introduced arid native plants. Group plantings with interpretive signage showcase the various regional arid zone environments of Southern Australia.
It is free to inspect the garden, however you can either pick up a self guided tour brochure from the Visitor Centre to learn more about the arid land plants yourself or stroll around at your own pace. Most of the plants are labled with many informative interpretive signs to give you a little more information.
Guided Tours
Experienced Tour Guides are eager to show case their Garden to you with Guided Tours being available most weekdays at 10am.

The Garden is also a bird lovers paradise with two bird hides incorporating interpretive signage.  A number of watering holes and nesting boxes have also been established throughout the Garden to help attract birds to attract the real enthusiast and to balance the ecology of the Garden.

The new bird brochure, with brilliant hand drawn illustrations by Peter Langdon, will help you locate and provide that little bit more information about our native birds of the Sandhill and Bluebush Plains.
The AridSmart Display Gardens will show you what you can grow in your water wise garden at home.

Gift Shop
If you like what you see, you can now purchase the most popular native plants from our new AridSmart Gift Shop in the Visitors Centre. We
encourge everyone to be AridSmart.
Dining
The licensed Bluebush Café in the award winning Visitor Centre has some of the best food and cakes in town, all made on site. The table service is a treat.

You can enjkoy a freshly brewed espresso or a glass of regional wine with mayube some of the native bush herbs and spiced infused menu choices.  Try the bush flavoured Tuna Patties, which is now their signature dish.  The Quandong Slice or cheesecake, the Lemon Myrlte Pancake drizzled with Quandong Sauce is really popular.

This is the newest product available and it is walking out the door....Take a stroll around the Garden while enjoying one of their new exclusive lines of Quandong, Native Lime, Wattleseed or Lemon Myrlte Icecream, served in a waffle cone or you can dine in the Bluebush Cafe in style.
Conferences & Meetings
The WMC Herbarium - Meeting Room can be hired for meetings, conferences or for a small intimate celebration.

Location:              Situated 1.4 km from the start of the Stuart Highway heading towards the Northern Territory.
Contact:               bookings@aalbg.sa.gov.au
Open:                    Visitor Centre is open Monday to Friday 9.00am - 5pm.
                               Saturday-Sunday 10.00am - 4.00pm
                               Open all public holidays except Christmas Day & Good Friday.
                               The Garden - opens at 7.30am and closes at sundown, allowing time to view the birds at their best.
Guided Tours:     Available most days Monday-Friday at 10am (charge apply)
                               For large groups, including weekend tours by appointment.
Phone:                  (08) 8641 9116
Fax:                       (08) 8641 1241
Email:                    info@aalbg.sa.gov.au         
Web:                     http://www.aalbg.sa.gov.au
---
Situated in the old Magistrates Court, Yarta Purtli is Port Augusta's newly developed arts and cultural hub.  

The Centre hosts a variety of arts and cultural activities including local and touring shows, artist talks, and festivals.  Yarta Purtli has a dynamic exhibition program with new local and touring exhibitions on display every 4 - 5 weeks and also runs a diverse art workshop program.  Refer to the Calendar of Events in the Whats On section.
 
The Gallery is manned by a dedicated group of volunteers.

Open:                       Monday - Friday 10am - 4pm
                                  Saturday 10am - 1pm
                                 Closed Sundays and public holidays
                                 Admission is free when exhibitions are showing
Location:                6 Beauchamp Lane opposite Gradstone Square
Contact:                 The Arts Officer on (08) 8641 9175 with any enquiries, or if you would like to become a volunteer.
 
Back to top

---
The "Platform Gallery" is the new home for the Curdnatta Art Group, established in 1965.  Located at the Port Augusta Railway Station, :THE PLATFORM" offers an excellent range of high-quality art products ideal for gifts or unique souvenirs of your travels to the region.  Check out the monthly exhibitions, and see the artists at work.  Products include paintings, pastels, pottery, and photography, scarves, felted and hand spun wool, textile art and more.
 
You really have to have a look at this Gallery.......oils ain't just oils in this case....it is really good.
Open:                      Thrusday, Friday and Saturday: 10am - 4pm
                                  Subject to seasonal activities.
                                  Special openings by arrangement
                                 Entry by donation.
Phone:                   0418 837 534 or 0474 228 946 A/H (08) 86 423361
Location:               2 Stirling Road 
Web:                       http://h.imafanof.mobi/curdnatta  

 
---
Experience a Leopard Tank up close at the Port Augusta RSL.

The tank can be viewed at anytime, but is would be worth timing it in with a visit to the RSL Military Museum, which boasts the largest display of war memorabillia of its type in Regional South Australia.  From the Boar War, through both World Wars and to Australia's most recent conflicts, the museum showcases photos, memoraillia and artifacts donated, or on permanent loan, from Port Augusta families. 

Open:                    Open daily from 4pm or call to arrange a tour. 
                               A donation is appreciated. 
                               The Leopard Tank can be viewed at any time.
Location:             15 Fulham Road
Contact:               Arno Schwarze 0419 845 400
Web:                     http://www.portaugusta.rslsa.org.au/site/index.cfm?fuseaction=display_main&OrgID=1247
---
The story of Port Augusta from the Aboriginal Dreaming, European settlement to the present day, is interpreted as, "Our Story, Our Pride",
The beautiful work of art is a mural made up of 2,500 hand made and painted tiles.
This very special display tells the story of Port Augusta in a very artistic, interpretive way.
It was created by Dianne Turner and local Port Augusta artists.

The mural was funded by the Port Augusta City Council and Country Arts South Australia.



Location:           Corner of Flinders Terrace and  Augusta Highway
                             All Saints Church corner Wall
Time:                  Anytime
---
See RFDS aircraft and crews at work during a guided tour of the RFDS Port Augusta Base. 
The Port Augusta Base serves an area of 840,000 square kilometres, providing emergency aeromedical and essential primary health care services to people who live, work and travel in the far west and northern regions of South Australia.  Your tour will include a video presentation on the modern-day RFDS, as well as a visit to the Alf Traeger Communications Room.

Open:                      Monday - Friday from 10am - 12pm; 2pm-4pm
Location:                Port Augusta Airport Base and Hanger
Cost:                       Donation entry - 30 minutes
Phone:                    (08) 86 48 9500
Email:                      enquiries@flyingdoctor.net
                                 http://www.flyingdoctor.org.au
---
Foreshore
Spend some time at our beautiful foreshore areas, equipped with excellent BBQ facilities and a modern playground suitable for all ageas and a self cleaning toilet system.
Walking tracks can take you along the southern shores of the Gulf, swimming pontoons, public toilets and a wash-down shower for beachgoers - and a basketball and netball half-court.
 
---

Swimmers Memorial Garden
The Swimmer's Memorial Garden on the Gulfs eastern foreshore has been restored to its former glory.  The Garden pays tribute to the brave Port Augusta Swimming Club's members who paid  the supreme sacrifice in World War 11.  It is a lovely relaxing area.
---

Gladstone Square
Port Augusta's central square includes a playground with a disabled swing with the keys being available at the Civic Centre across the road from the park.  It has a drinking water fountain, a  BBQ, sheltered gazebo,  the Rotunda, a memorial to AD Tassie, Port Augusta's first white settler, Thomas Young Junior and our War Memorial.  A public toilet is positioned at the northern end of the park.

Location:                       Marryatt Street - City Centre
 
---

Matthew Flinders/Redcliff Lookout
Enjoy a short walk to the Memorial Cairn, dedicated to Captain Matthew Flinders, where he stood in 1802 and named Mt Brown, Mt Arden, Point Lowly and Curlew Point in the Flinders Ranges.
This lookout provides the visitor with excellent views of the Flinders Ranges and the very top of Spencer Gulf.
Flinders and Outback Water Cruises can take you past the brilliant Redbanks or Redcliffs to the very tip of the Gulf - tide and weather permitting.
The area has recently been redeveloped with excellent walking tracks that allow you to stroll through to the Australian Arid Lands Botanic Garden.
Park your vehicle in the newly developed parking area and experience the views of the Flinders Ranges or take a stroll along the tracks. 

Location:         1.4km  along the Stuart Highway  via the Australian  Arid Lands Botanic Garden
                          When leaving your vehicle, ensure you lock and leave it as you do if you were shopping at home.
Open:               From 7.30am until sundown.

 
---

McLellan Lookout
A stone cairn marks the spot where Captain Matthew Flinders stepped ashore on the 10th of March 1802. The cairn, built in 1976 was named after local historian Alan McLellan.
The Lookout provides excellent views of the southern sections of Spencer Gulf, the coal-fired Augusta Power Stations which provides 40% of the States electricity.   With views of the Bluff Ranges to the west this is great spot for whale watching during its season.
Location:           End of Edinburgh Terrace
 
---

Water Tower Lookout
Surrounded by lovely gardens, the water tower was built in 1882 to provide a reserve water supply for the residents of Port Augusta West.
Climb the four flights of steps to experence the excellent panoramic views of Port Augusta, the Flinders Ranges, Baxter Ranges, the salt pans and the Outback landscape to the north.  With the great views south along Spencer Gulf it is a great place to relax and take photos.  
The kids can enjoy the skate park across the road while having a BBQ or picnic lunch.

Location:                      Mitchell Terrace
 
NOTE:  Some of the editorial has been extracted from the Port Augusta Visitor Guide.