HOW TO GET TO AND AROUND PORT AUGUSTA
Transport Options
You can fly or Port Augusta with Sharp Airlines, hop on a Great Southern Railway train or relax on Premier Stateliner coach.    

Port Augusta has two taxi operators (page 47)  that operate 24hours a day.  Pre bookings are welcomed for pick ups from the Railway Station, airport or coach terminal.  You can hire a coach, sedan or a 4 WD (pre arranged). Page 46.

Private transport to the Flinders Ranges is available from Port Augusta or you can take a relaxing 4 WD tour to experience a little more.  A large number of options are available.  Flinders & Outback Day 4 WD Tours can offer you a tour that is really unique and will take you to places no other tour operator can.  The water cruise to the top of the gulf is no longer available.

Wallaby Tracks conducts excellent half and full day tours of the Flinders Ranges and with extended trips to Lake Eyre and beyond.

Local operator, Gulf Getaways and the Port Augusta Bus Service have a wide variety of coaches, which can be chartered.

The Port Augusta Bus Service are able to take you to all areas of Port Augusta, every hour until 5pm, weekdays and their parent company, Buses R Us are available for hire or charter. 
                                                                                    
                               

                         

Click on the Port Augusta Now image, below to access all of the information.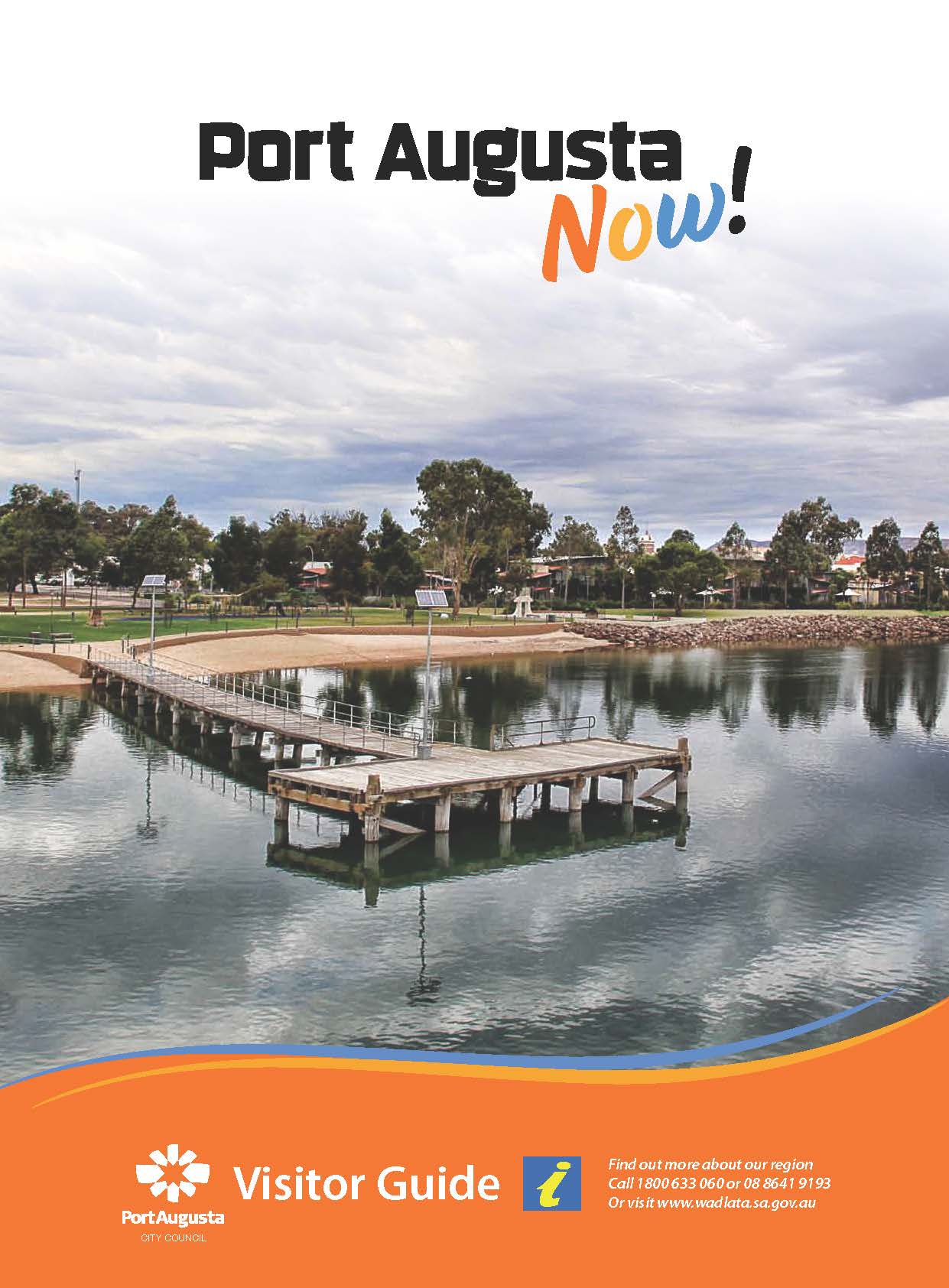 ---
| | | |
| --- | --- | --- |
| Flinders & Outback Water Cruises & 4 w/d Tours | - | Tours   0438 857 001 |
| Avis Rent-A-Car | - | +61 8 8641 1010 |
| Budget Rent-A-Car | - | +61 8 8642 6040 |
| Des's Cabs | - | +61 8 642 4466 - 131008 |
| Cedrent - 3 Victoria Parade | - | 0467 496 390 |
| Outback Taxis | - | +61 8 8642 4242 |
| Hertz Rent-A-Car | - | +61 8 8644 7799 |
| Gulf Getaways | - | Bus Charter and group tours. 1800 170 170 |
| Buses Are Us | - | Bus Charter and City Service. 1800 262 997 |
| Port Augusta Outdoor Adventure Centre | - | Bike & water sport equip. hire phone:+61 8 8642 2699 |
| Flinders & Beyond Camper Trailer Hire | - | Camper Trailer hire phone:0419 802 268 |
| Port Augusta Golf Club - Buggy & Clubs | -  |  +61 8642 2930 |
| Standpipe Golf Motor Inn = Golf Club Hire | - | + 61 86 42 4033 |
|   | - |   |