TOURS & ACTIVITIES
FLINDERS RANGES TOUR OPERATORS



---
RAWNSLEY PARK STATION
In addition to accommodation Rawnsley Park offers a range of 4 W/D drive your own tracks or you can go on a  4 W/D tours one being a 4 course gourmet dinner under the stars, to scenic flights over Wilpena Pound, guided bushwalks and mountain bike trails.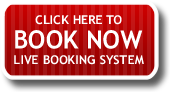 ---
STEAMTOWN - PETERBOROUGH
Guided Tour
Wander through brilliantly restored carriages filled with ornate polished wood and beautifully decorated  dining cars on a daily personally guided 1.5 hour tour from 9am to 3pm. 

Sound & Light Show
South Australias first and only Sound & Light Show! The Steamtown Heritage Rail Centre is a "Museum with a big difference" showing the most owesome Sound & Light Show...Once placed onto the 85 foot long 3 auge turntable visitors can watch this stunning and vibrating w.5 hour spectacle.  Bookings essential at $20 pp is cheap.  Book On Line below.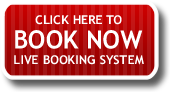 ---
"OUTBACK" South Australia COOBER PEDY
---
"OLD TIMERS MINE" - Tour
Explore Historic 1916 opal museum and original underground homes. See natural seams of opal and fossils, Coober Pedy's largest Painted Lady Opal, continuous self guided tours and noodle in the Pit.
Book online by activating the "Book Now" button.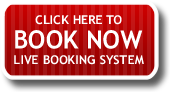 ---
WILLIAM CREEK SCENIC FLIGHTS
Wrightsair specialises in outback scenic flights and aircraft charter from William Creek, Coober Pedy and Marree.  Flights over northern and southern Lake Eyre are brilliant but it is strongly recommended to inspect the Painted Hills.  You will think you are on the moon...it is brilliant.  Trevor and his pilots are extremely knowledgeable and know this part of the world extremely well.  Flights over Lake Eyre are well worth it even if it is dry...the colours and the land formations will be something you will not forget.  The are committed in providing you with both quality of service and safety on the ground and in the air.